PURPOSE PASSION GRIT (PPG)
Goldster's new Tuesday event, Purpose Passion Grit (PPG), focuses on the missing ingredient - that urge inside every individual to make something of their own lives; to keep going in the face of adversity, disappointment or tragedy; to embrace good habits and do what's good for themselves and people around them.
COMING UP
TUESDAY 1st FEB 12:00 -13:00
MIKE PROCTOR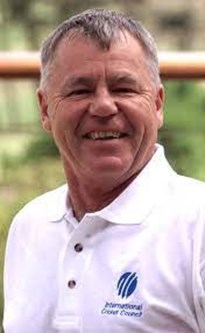 REGISTER FOR THE FREE PPG EVENTS Here
On Tuesday 1st February 12:00-13:00, Alastair Hignell will speak live with one of the greatest all-rounders the world of cricket has ever seen, Mike Proctor. Mike Procter was one of the greatest all-rounders the world of cricket has ever seen. Of all the contenders, however, he won the fewest international caps after his native South Africa was ostracized by other sporting nations for its continued apartheid policy. Procter and his team-mates made their feelings known in the famous walk-off in 1971, but the South African government's intransigence restricted his playing career and reduced the honor's he could achieve.
But not by much, as he still shares the all-time highest scored with six centuries in consecutive first-class innings when playing for Rhodesia in the 1970s, and while he captained Gloucestershire to undreamt heights in domestic cricket in England. Since he finished playing, he has been South Africa's coach and chairman of selectors, as well as an international match referee and a television commentator. Now he devotes considerable effort and time to the Ottawa Primary School on the outskirts of Durban. Many of the kids there are affected by the ramifications of HIV/AIDS, and Procter and his associates have not only introduced sport to the school, but have undertaken to help feed 1,000 kids a day.
Procter is a trailblazer in so many ways. It should be a riveting hour.
WATCH OUR MOST RECENT PPG
Tuesday 18th January - Rosie Stancer with Col. John Blashford-Snell
DONT MISS A BEAT
See our previous PPG episode and stay up to date.
Tuesday 14th December - Lucinda Hawksley and Rosie Stancer (Audio Only) - Click Here
Tuesday 27th December - Humphrey Hawksley with Lanre Olagoke - Click Here
Tuesday 4th January - Alastair Hignell and Professor Nick Webborn - Click Here
OUR PRESENTERS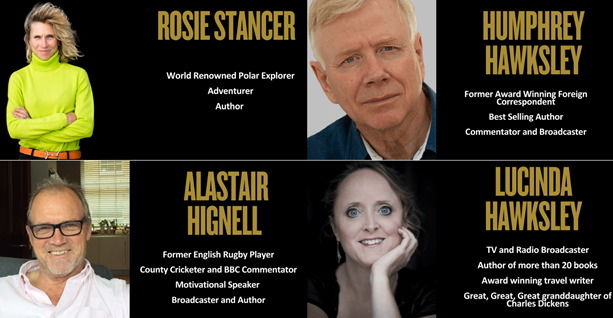 REGISTER FOR THE FREE PPG EVENTS Here